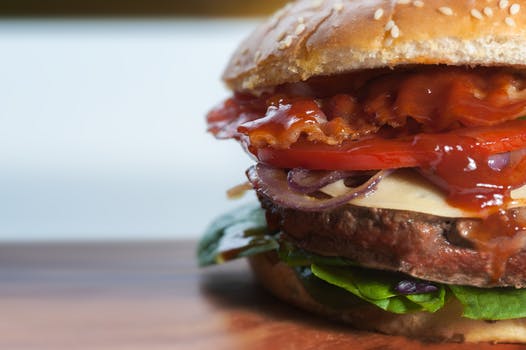 RETREAT
to the ultimate comfort tech-food
When we were off to burger-land, our techie friends were aghast.
"Haven't you seen the cholesterol levels?" they asked. "It's the worst it can happen to anybody. You must hate us".
But I had them close their laptops, put our projects on hold just for lunch and head to what they called burger inferno: my kitchen!
NOTE: What you are about to read is not for everyone. But if you've got the nerve, and stomach, you may continue at your own risk.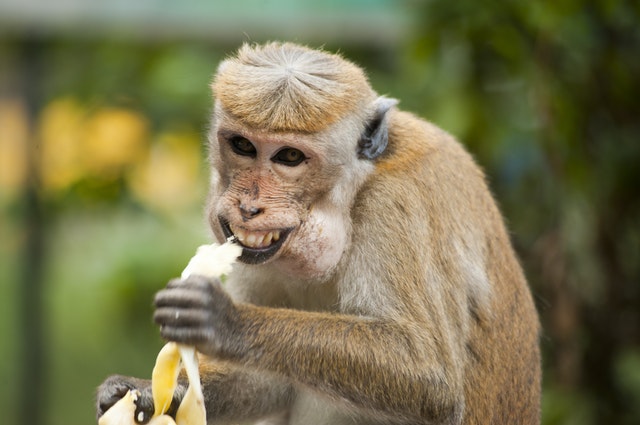 Ironically, the cause of this uproar wasn't strong healthy habits developed through sleepless nights by my geek and nerd friends, it was the mere thought of eating a simple ole' burger amidst the ever present publicity that is constantly bombarding us about the evils of the humble patty, that they were scared.
But I eased them down a bit by offering them a Miller. No, not that Miller. A Jen Miller. I'll talk about her in a moment.
Until recently, we had been promoting my book "Smile you're under Surveillance", the ultimate guide to protecting yourself and your precious digital fanny from cyberpredators. We had been also fine-tuning our browser (hey, it's FREE, and you can get it here), which has had rave reviews ("Flat out fast. and private", "Best application on Android platform"…). And simultaneously, we had also been working on an Android app that is going to revolutionize the business world as you know it. Some new developments in technology and software that we have created have brought this possibility down to manageable levels. And we were happy about it. And hungry. Hungry for some REAL comfort food.
Mind you, geeks and techies all over the world have the tendency to either be full time students or hold real-world part-time jobs, or both or none of the above. With a common denominator of ALWAYS being hungry. So, here we have a bunch hungry (should I say, naturally STARVING?) students/non-students, employed/unemployed Pavlovian techies, salivating like there is no tomorrow, ready to take on the world, after devouring what's in their plates.
But instead of cruising down to grease-highway to blindly pander my buddies' tummies with some lube-oil dipped sodium laden french-fries and seemingly innocuous old fashioned lard-ish 800-calories burgers, I decided to do a 360 instead. 360 degrees, not calories, c'mon, ya know better than that!
This is where the Miller, Jen Miller that is, comes about.
You see, Jen is a multi-savory expert in many fields. Wanting to share her wisdom, she managed to assemble a team of experts in their particular niches to provide us, starving techies, and the rest of the hungry world, with ideas, tidbits of information about many practical/useful areas, and above all, recipes, tons of them. Each one better than the other. Soooo good, that I could easily nominate her and her team for the next Nobel Food Prize, if there was one.
The one that caught my attention was, yes, you guessed it, about a hamburger. Specifically the "Chickpea Burger with Cashew Sauce". Total preparation and cooking time: 26 minutes. Sharp. Including the sautéing part. One of the good things about this recipe was the satisfaction grin on each one of my incredulous buddies. My vegan friends as well as the carnivore ones, loved the burger, because the taste was heavenly supreme. The trick was the mixture of spices and fresh herbs (black pepper, chili powder, mint, chive and some salt) that built up the flavor of the chickpeas. And the cashew sauce.
However, we all believed that the cashew sauce was worth of a special, separate post on my blog. No reason to try to even replicate its grandiosity here in just a few words. It would definitively be a sin.
The end result? We had fantastically delicious juicy healthy burgers filled with crunchy add-ins, and a magical cashew sauce, in an amazingly short time, while loading ourselves on great plant based proteins, the chickpeas. At the end, we remained full for a longer time (thanks to the chickpeas, saving me some dough on munchies that we regularly crave when working under stress everyday and night).
We all agreed that Jen's recipe was extraordinary, and consented to repeat the event shortly. So it was nice to have a detour of geek only talk that permeates our daily lives, and chat friendly over a fast-but-no-so-fast food, prepared by a non-chef.
Kudos to Jen and her team. When something is good, it's worth sharing.
Getting intrigued? Don't wait another second and don't let those salivating moments you're now experiencing go to waste. Let me show the best recipe collection here.