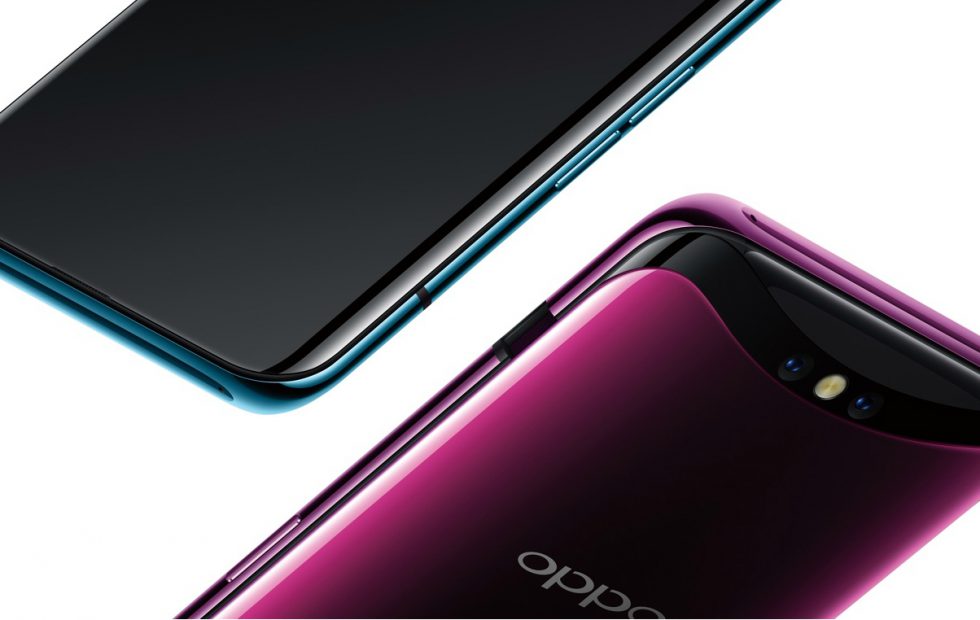 Image: Peek-a-boo! Credits to Chris Davies/SlashGear.
The new Oppo peek-a-boo feature
Somebody is thinking design again. Bravo!
Like a glamorous fashion runway model, Oppo Find X made its debut in Paris on mid June. And from there we got glimpses of its busy European agenda in the likes of Italy, Spain and Holland. But no, you wont see it here in the US.
Although not a big fan of Oppo, due to the issues they face regarding Chinese government regulations, the snooping and all that, its Find X model, did catch my eyes. You see, the Oppo Find X has a sliding mechanism in which the top portion of the phone reveals itself only when you want to take a picture or shoot a video. Otherwise, it remain hidden as it should be, bragging about it with a sleek flow-like gradient effect design.
The hidden cameras are not just gimmicks, they are state of the art 3D Face Recognition systems and rely on many sensors (15,000 dots for intelligent analysis) that will make amateur and pro photographers drool like Pavlovian dogs.
I understand that a lot of reviewers have downplayed this debut, and blatantly have cataloged the Oppo Find X as too little for the bang (approximately $1,000). However, besides the hardware part, most reviewers have overlooked the simple fact that the sliding mechanism is in itself a security feature for privacy aficionados. I don't think that that was the general intention of Oppo when it designed it, but the way I see it, it's a safety feature, with or without Oppo's knowledge..
Let me explain.
If you have downloaded those great apps that deliver you everyday fun facts, or horoscopes, or that app that asks you to fill out a quiz to tell you that you're even cooler than what you really are, but secretly it starts gathering info from you, your friends, your colleagues and your dog, then you're prone to be snooped on without you knowing it.
Some of that snooping may come in the form of taking pictures of you or your surroundings at any moment. Aha, but with this clever Oppo Find X design, you will know exactly when an app is trying to take a sneaky photograph of you . Why? Because the sliding mechanism will be remotely triggered by the snooper app when performing the mischievous deed.
For me and us here, that are careful about privacy issues, this only feature deserves a thumbs up for the Oppo Find X model.
And a good find is worth sharing with our friends.